Looking To Earn Money Working At Home?
You Really Must Check Out My Links And Banners.
I Recomend All Of Them to Make Money ,
And Increase Traffic To Your Site!
---
Start Making Money!
Do you have $5 and 20 friends, sure you do! This is an amazing chance to earn 1,000's of dollars in one month. Just follow the very simple instructions and an hour of your time. Thats all there is to making 1,000's of dollars, a must see!
Make 1,000's of Dollars in 60 Days!!
Looking to make money working at home, you gotta check out Texas-Millions. You can find programs to make money on the web and job opportunities.

If you like the idea of an MLM company but the thought of trying to build a downline seems outrageous, this is what you need. Thy build a downlne for you , and you dont pay a cent until you are sure to make money!

Have you heard of AllAdvantage.com? It sounds geat but you dont want to wait 6-8 weeks for the program. You must have GoTo World. This browser has even more features than Netscape or Internet Explorer, And they pay you to use it!
Here are some more ways to earn while online! Give these a look.
---
Need to Increase Web Traffic?
CLICK HERE TO SUBMIT YOUR SITE TO 800 PLACES FOR FREE !
Get 3,368,420 hits for free, amazing!! 100 Links Page
---
My Favorite Links
Increase your download speed! It's totally free and it works, it's called MTU Speed.
Check out X-Wing Alliance for all your Star Wars needs.
If you use Netscape 4.0 or Internet Explorer 4 go to www.lidan.com to accelerate your downloads.
Some cheats for Sim City 3000
Anyone like to cook? Go to these sites for lots of recipes: Southern Recipes
California Culinary Acadamy Cooking with the Colonel Top Secret Recipes
---
A little about me
I live in Cheyenne, WY USA with my wife and 6 month old son.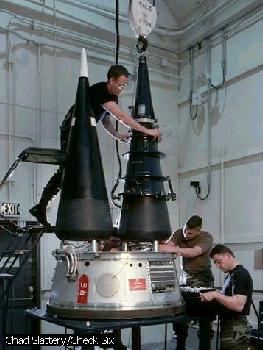 I am employed by the Air Force where I work on stuff that China has stolen from us.
I just got a new PIII 450Mhz 128 megs SDRAM and I like it very much.
Here are some family photos.
Please feel free to sign my guest book, any and all comments are greatly appreciated.